Glazing System Louvres at Windrush Primary School
Windrush Primary School
1st August 2021
HVC Supplies were tasked to help provide a bespoke natural ventilation solution at the brand new Windrush Primary School in Witney, Oxfordshire.
Ultimately serving over 800 pupils, assuring effective ventilation into classrooms to ensure occupant comfort was a high priority, with the requirement ever more important given the ongoing COVID-19 pandemic. The modern design of Windrush Primary school required a product that would complement the buildings' appearance in addition to serving as an effective ventilation solution.
Working closely with the client, we were advised that any louvres should fit into the glazing frames being provided for the school. Having recently introduced our new specialist GL50 glazing louvre, we recommended this product was ideal for the client due to the demands of the project. Our series GL50 glazing louvre is specifically designed to suit glazing systems, making it the perfect fit for the rapidly growing façade market where it can be integrated from design stage.
In July 2021 thirty units were supplied with a 28mm frame depth and powder coated in RAL7016M to match the anthracite grey colour scheme.
Contact Us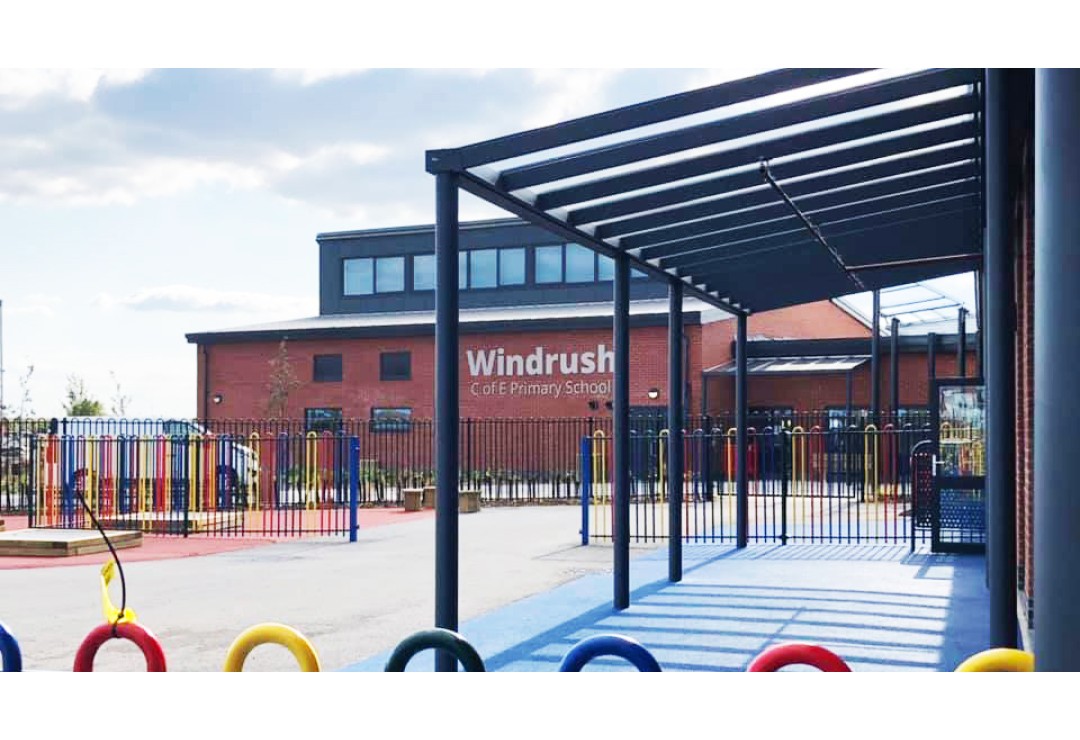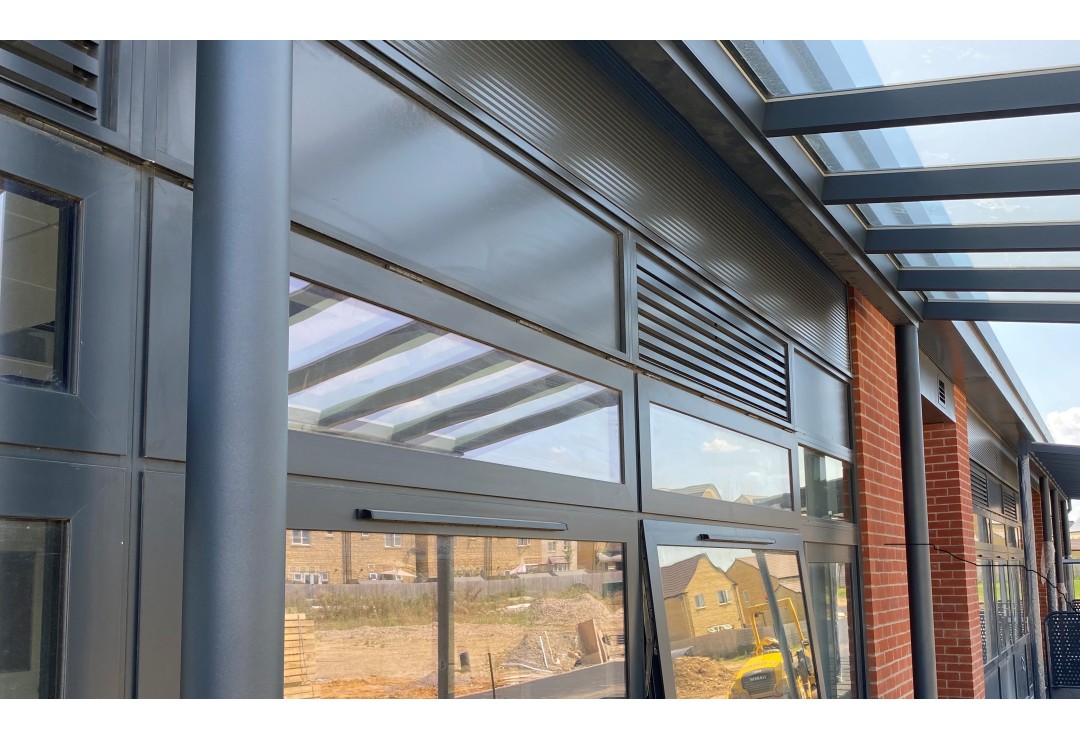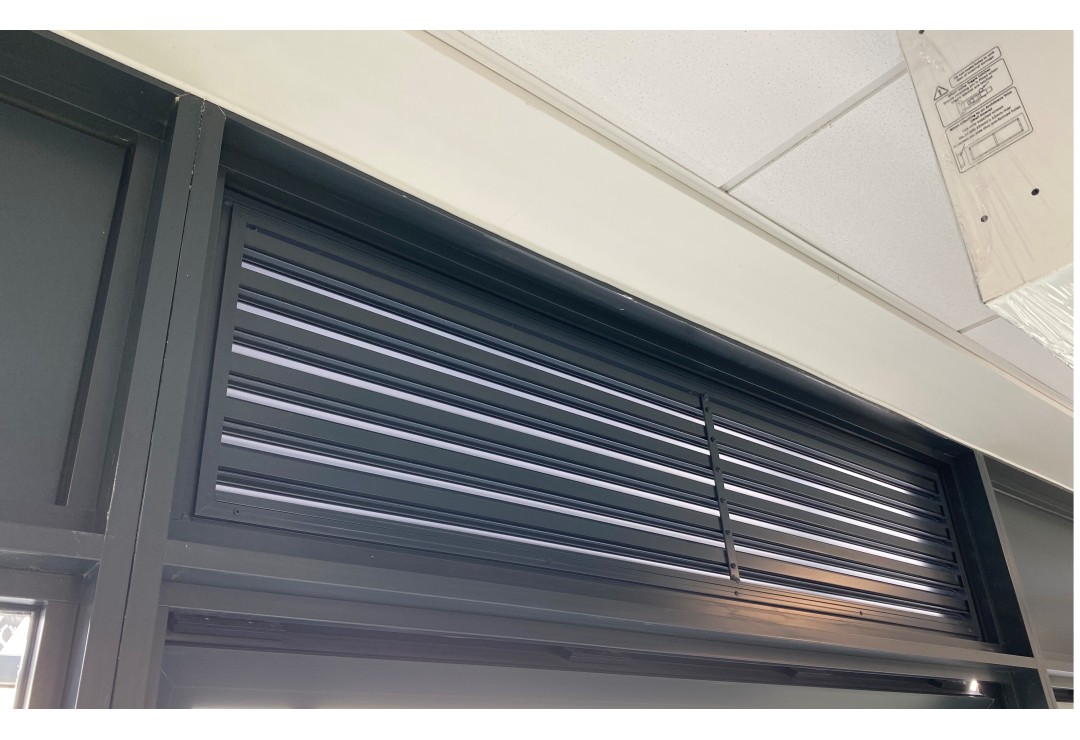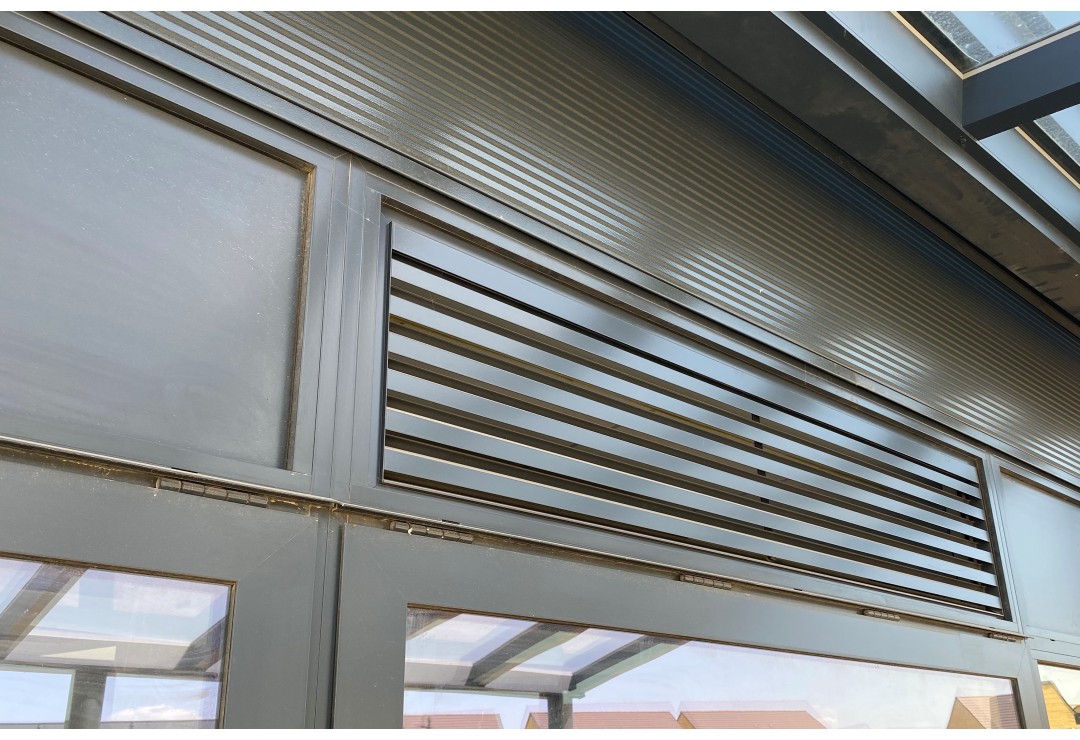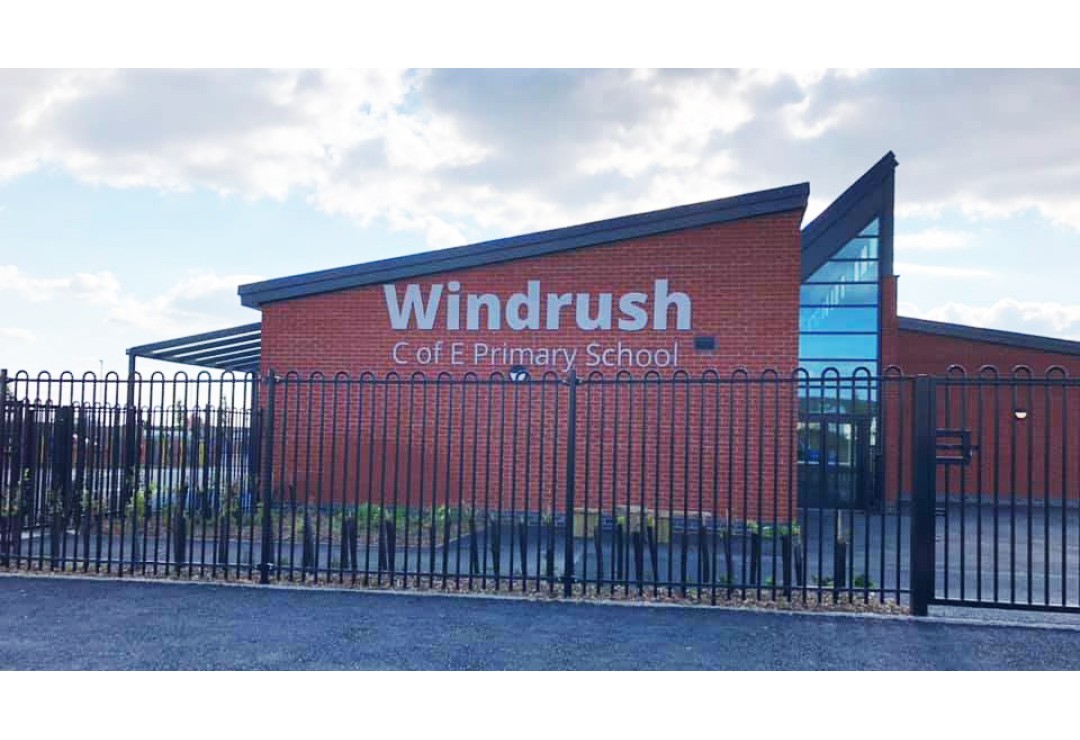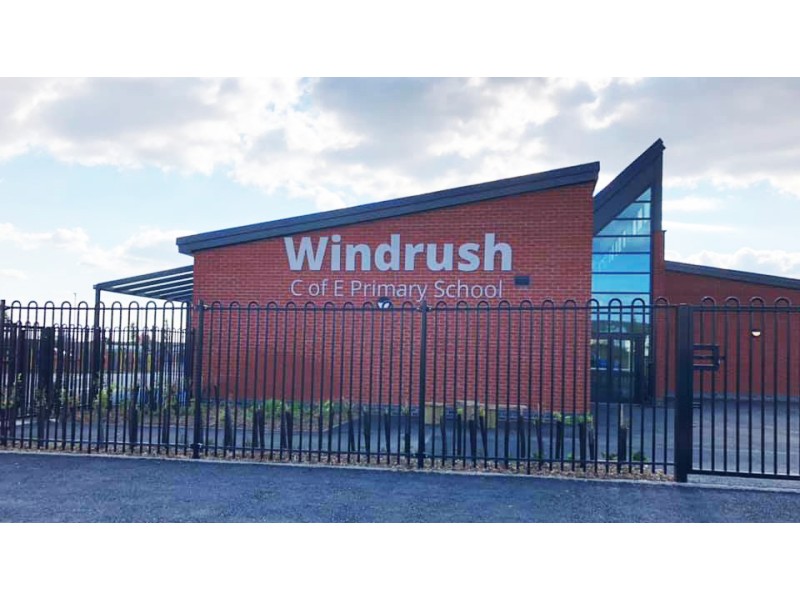 The GL50 was the perfect solution for Windrush Primary School as there was availability for such a louvre to be used due to the numerous windows and glazing systems already being installed on the exterior of the school. Providing our series GL50 Glazing Louvres, gave an effective ventilation solution to the classrooms meanwhile maintaining the modern and stylish look of the new school.
In addition, our series GL50 Galzing Louvres are very useful when wanting to add a source of ventilation without the need of a major refurbishment. A pane of glass can be removed from an existing glazing system and replaced with a louvre to fit the size of the glass removed. This can provide a new source of ventilation without requiring new penetrations through exterior walls. We can supply frame depths to suit 28mm, 32mm and 48mm glazing. We can offer bespoke depths tailored to client specifications dependent upon request.
Our series GL50 Glazing Louvres achieves BSRIA certified performance levels when tested against EN 13030 to ensure no performance issues during the life of the building. The GL50's we provided for this application came fitted with bird mesh which gives the louvre a class B rating up to 0.5m/s velocity.
Throughout the project, our in-house design team assisted the client with multiple renders of the louvre. Using specialist 3D CAD software, we were able to demonstrate the product's suitability and appearance prior to ordering.
After ordering, detailed technical drawings were produced in preparation for installation. Final drawings are an essential practice at HVC to ensure no detail of either fit or purpose could be overlooked.

Windrush Primary School is another example of precisely manufactured louvres delivered by our hard-working team at HVC Supplies. We are proud to have specified and supplied the products required for this project within the time frames given by the client to ensure that this job was able to be completed during the school summer holidays, ready for a seamless return of pupils to start back in September.
For more information on our new series GL50 glazing bar louvre, please visit our website or get in touch.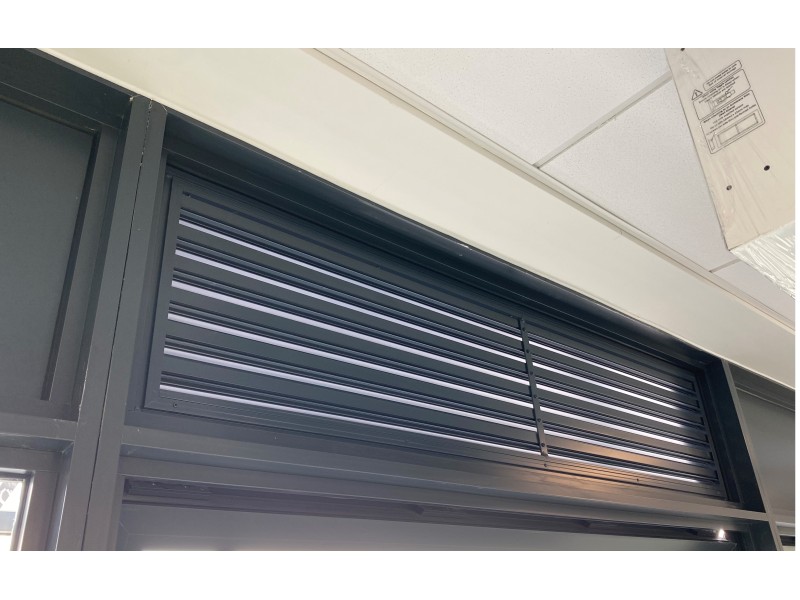 Products used in this case study