Acoustic and Weather Louvres at St. Marks Square
St. Marks Square, Bromley
December 2018
Located in the London borough of Bromley, HVC were tasked by McLaren Construction to provide a range of natural ventilation solutions at the St Mark's Square residential and commercial development, this included:
Hundreds of sections of Series WL75 weather louvre covering a large steel-framed curved façade.
Numerous Series WLD75 weather louvre doors permitting access to plant areas.
A bespoke Series AL300 acoustic louvre enclosure including a door to ensure noise levels from plant equipment situated within the multi-storey car park was reduced to acceptable levels.
Contact Us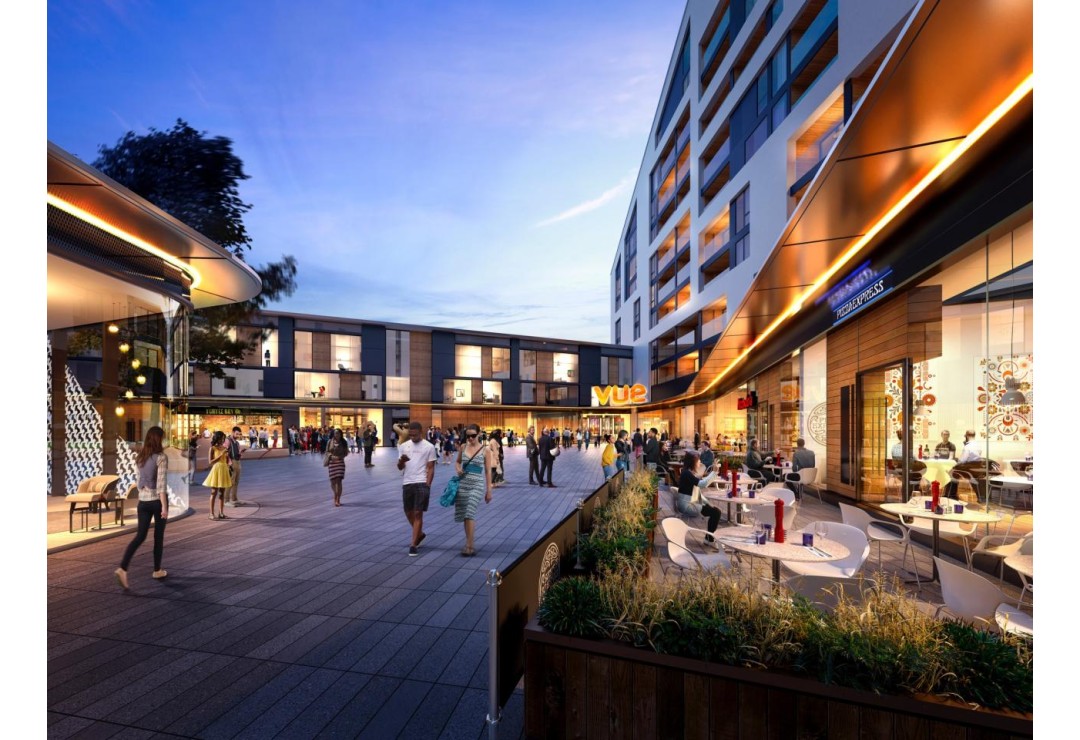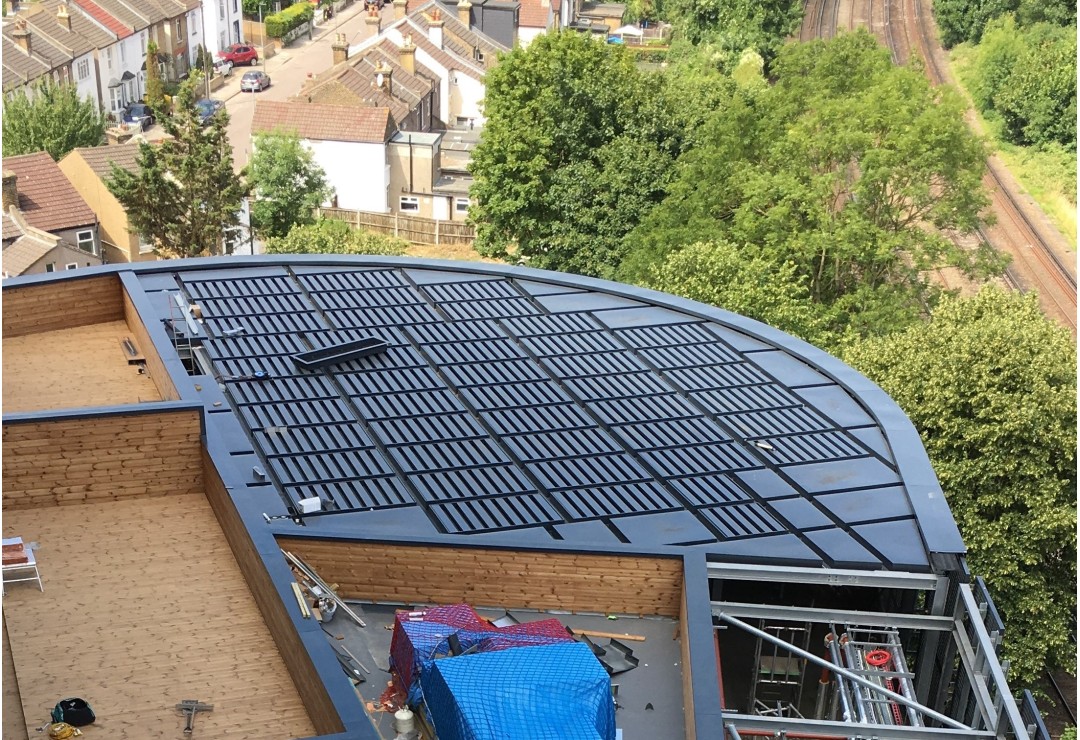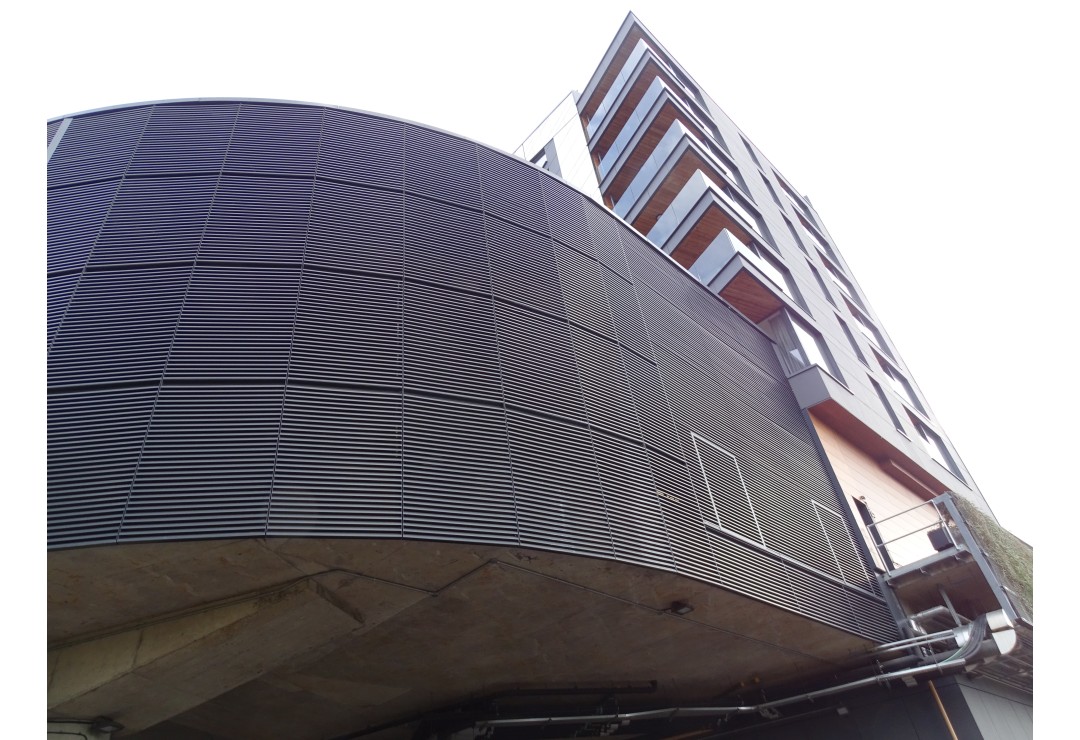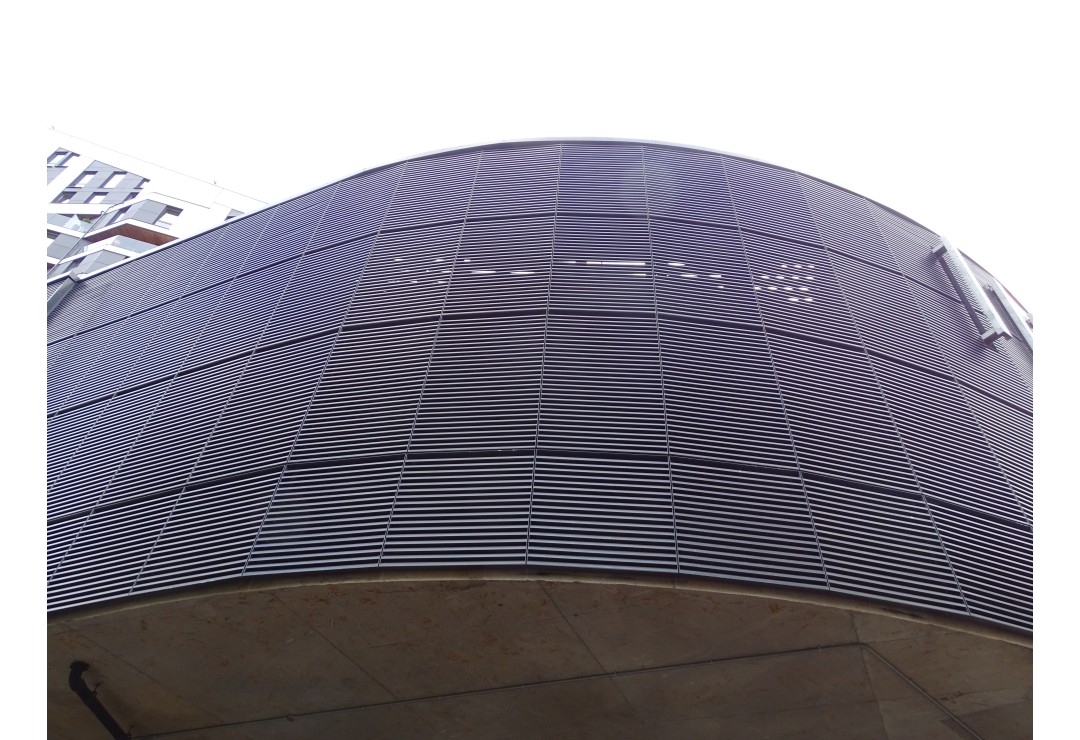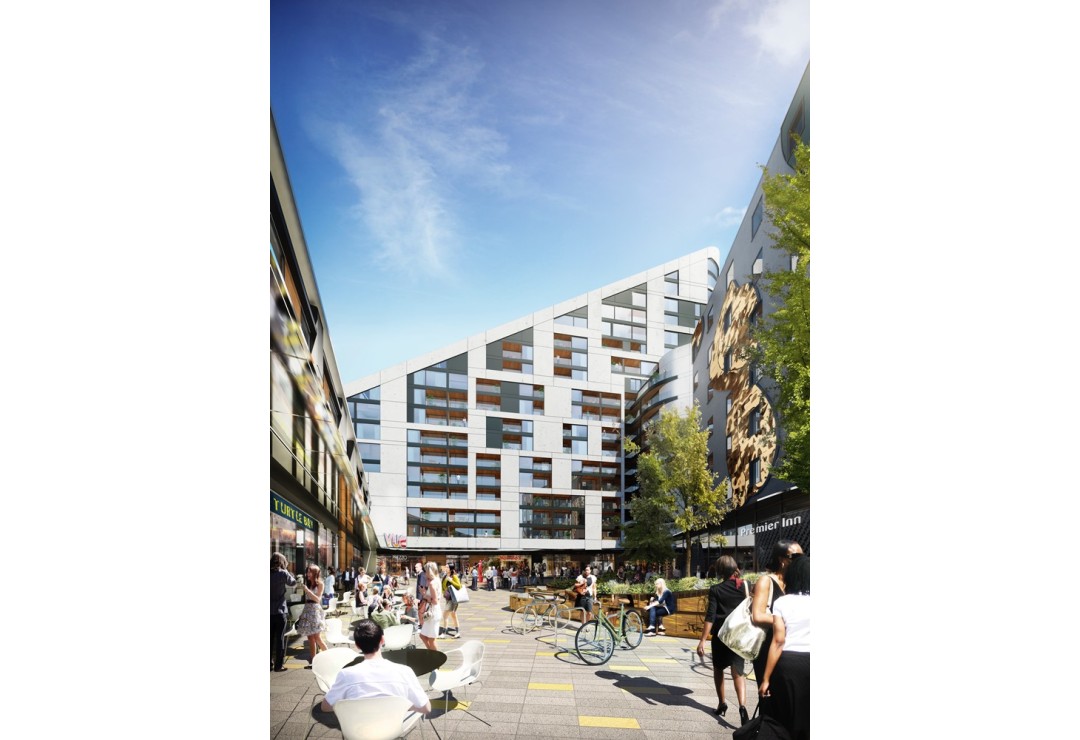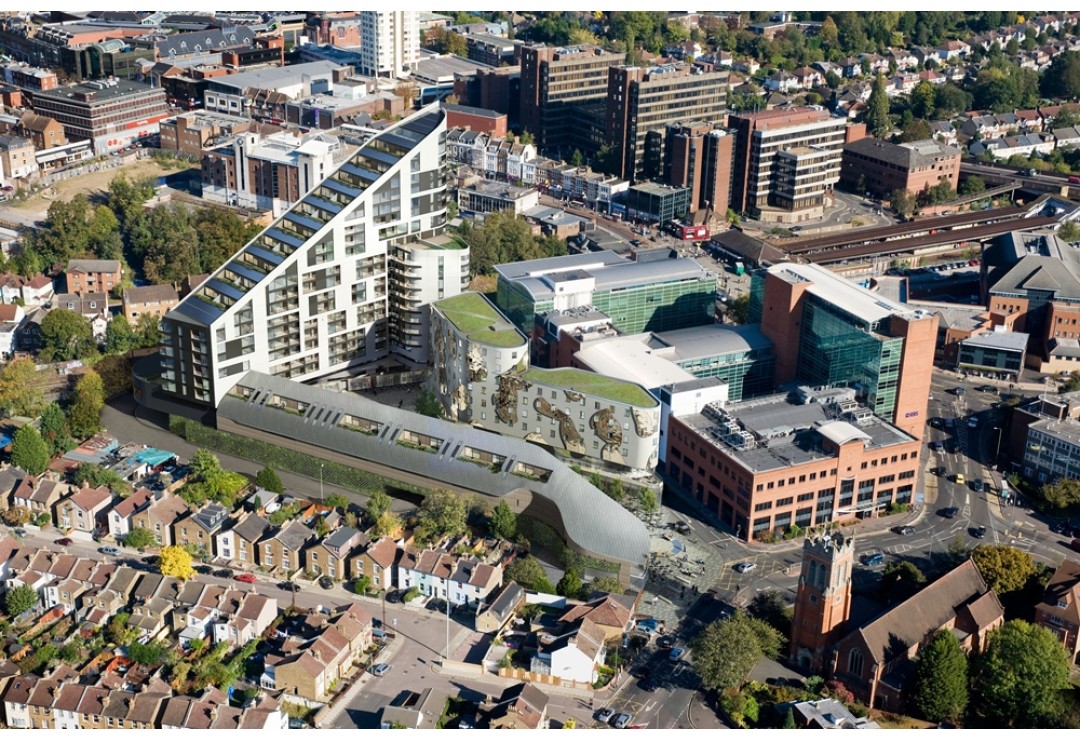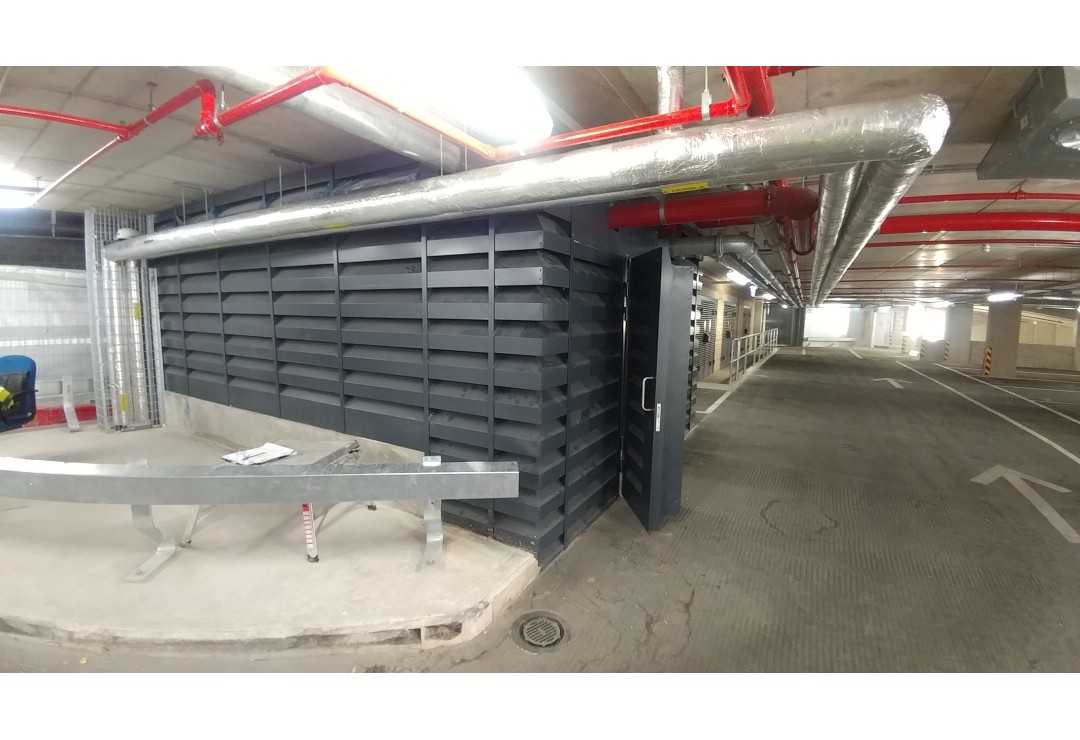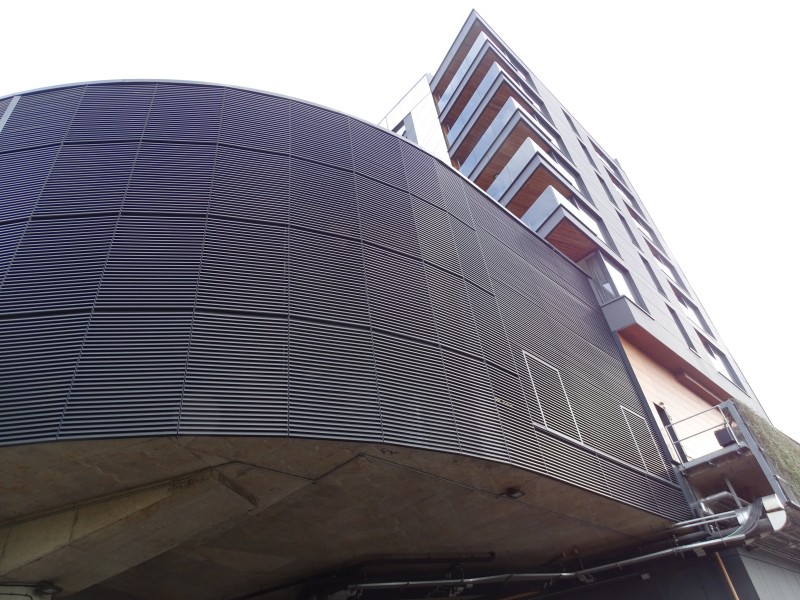 Comprising over 500 sections of 75mm pitch recessed weather louvre, the louvre covered façade married the requirement of good airflow performance for optimal chiller operation, along with the architectural appearance required by the client. HVC worked closely with McLaren to supply batches of between 20 – 100 units to suit the customer's requirements regarding installation dates.
Working closely with the client we also designed, manufactured and supplied a bespoke acoustic enclosure to reduce noise transmission from car park mounted plant equipment to the surrounding area. Our in-house design team visited the site to measure-up, proceeding to then design the modular structure using 3D CAD software. Multiple CGI renders were produced and sent to the client throughout the process to ensure their approval prior to the production of final manufacturing drawings. Derived from our Series AL300 300mm deep acoustic louvre, the four-sided enclosure had to make allowances for pipework, concrete steps and a fire hydrant. A single leaf acoustic louvre door was also integrated into the structure permitting access to the plant equipment inside, whilst maintaining the noise reduction needed.
In addition to the above, we also designed, tested and manufactured a brand new horizontally mounted acoustic panel. Tested to BS EN ISO 10140-2:2010, these comprised a laser-cut outer frame and two layers of Rockwool filled blades. Mounted onto the steel structure over-topping the chillers, these serve to both to obscure the chillers from residents' view and to reduce noise transmission up to their apartments which would otherwise reduce occupant comfort. The client was very happy with this outcome, having previously specified standard acoustic louvres which are designed to be wall-mounted in the absence of a more suitable product.

All of the above was manufactured and delivered by our hard-working team at HVC Supplies. We worked within the time frames given by our customer to help them construct a thriving facility which now hosts a Vue Cinema, Premier Inn and 200 residential apartments.
Get in Touch For More Information
If you would like more information about any of the products mentioned in this case study, please contact HVC today.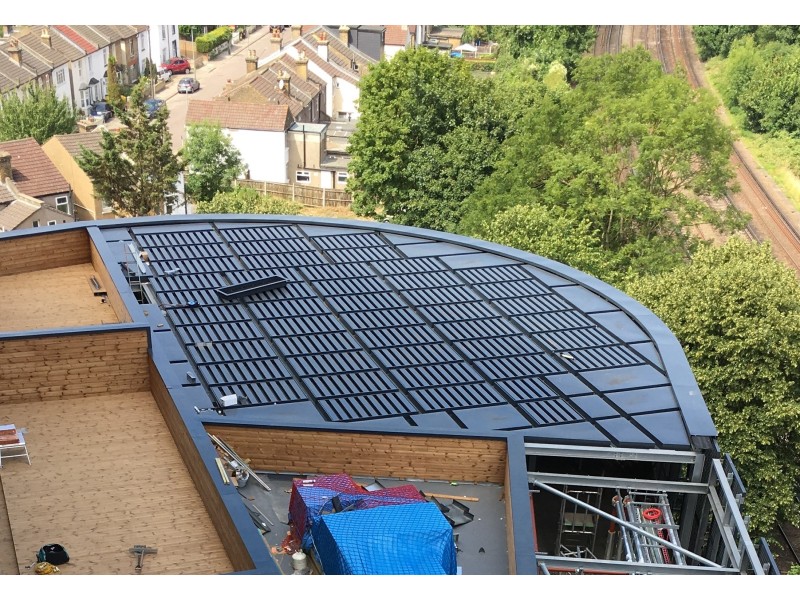 Products used in this case study