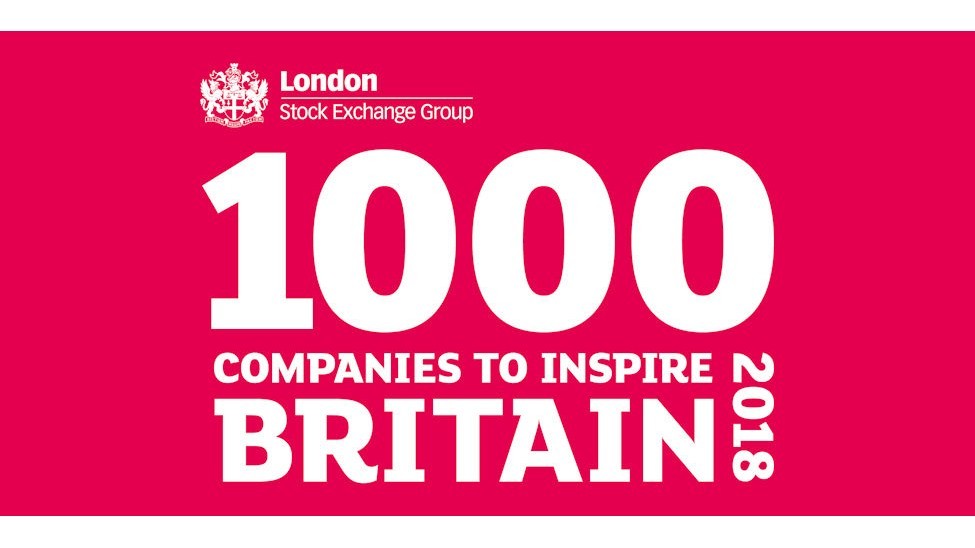 HVC in LSE's 1000 Companies to Inspire Britain list again
Posted on - 11th June 2018
HVC is celebrating after being included in the London Stock Exchange Group's 1000 Companies to Inspire Britain list for 2018.
This is the second time we have been recognised by the LSE in the last five years, after being including in their inaugural edition in 2014.
The 1000 Companies to Inspire Britain report aims to find the 1000 fastest growing small and medium sized enterprises, drawn from every part of the UK economy, ranging from healthcare and finance to retail and IT.
HVC being a manufacturing company, we form part of arguably the most dynamic and forward-thinking sector of all in the UK economy. Historically much larger, manufacturing now makes up just 10% of UK GDP but accounts for an estimated 70% of all research and development spending. HVC are certainly contributing to this huge investment on R&D, with several product lines having been either redeveloped or launched entirely over the last few years. We are not resting on our laurels however, and are currently engaged in intensive research, development and testing of our new range of fire and fire smoke dampers, with a view to the introduction of new ranges by early 2019, keep monitoring our website for updates.
Finally we would like to thank all of our staff, suppliers, customers and other stakeholders, without whom we could never hope to be included on such a list and look forward to continued business with yourselves.