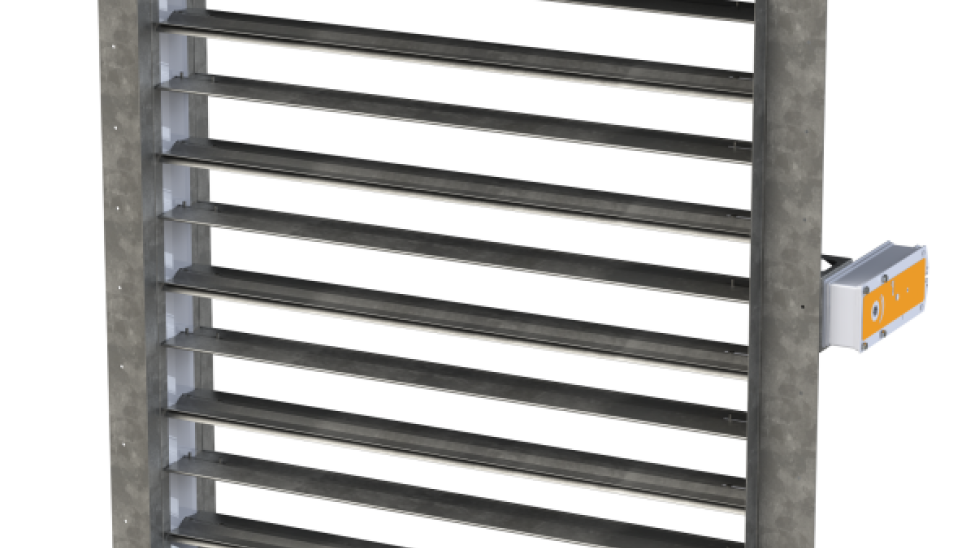 NCA Series 700 motorised leakage rated fire dampers are now available
Posted on - 28th May 2020
CE marked against the requirements of EN 15650, the new NCA S700 is now available.
In response to customer feedback during initial market research, key elements focused on throughout development have been a focus on clarity for specifiers, and ease of installation for installers.
For specifiers
The S700 is currently available with three certified installations to suit drywall partitions, masonry walls and concrete floors, all with 120 minutes bi-directional 'ES' ratings.
CE marked multiple section assemblies are available with nominal sizes up to just over 2m x 2m (vertical installations only).
For installers
Our unique design sits surface mounted to the wall rather than within it and uses drop rods and a simple plate frame with pre-punched fixing holes. No backfilling or sealing of apertures is required, nor a pattress frame.
Actuators are supplied factory fitted to dampers, with no site assembly required.
Find out full details on the new Series 700 fire damper.