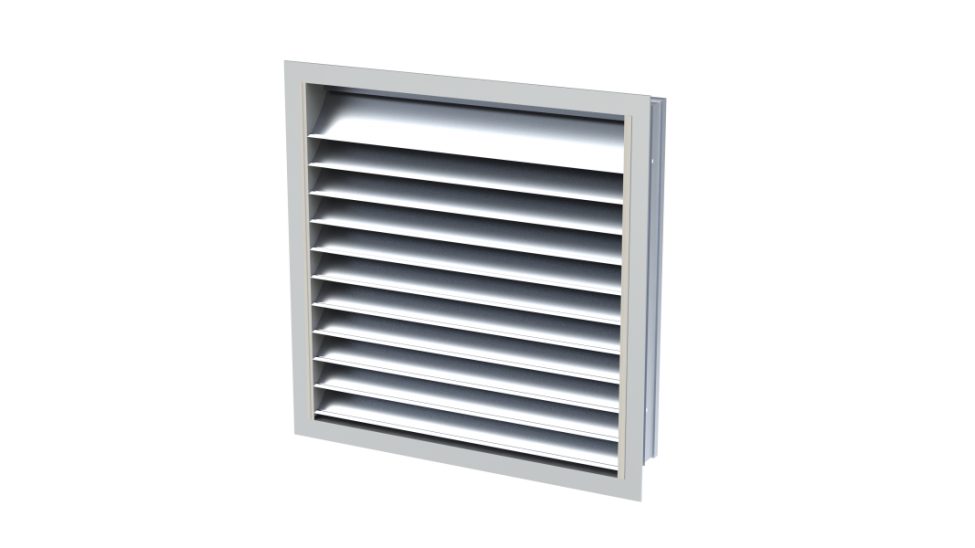 New high performance class A weather louvre
Posted on - 25th January 2017
We are proud to announce that our new HPL80 ultra high performance weather louvre is now available.
With never before seen performance levels for a horizontally bladed weather louvre, and the result of intensive research and development conducted over several years, this represents a huge step forward in performance over our old HPL75 model louvre:
Independently tested by BSRIA against BS EN 13030:2001 and confirmed to provide the following performance
With insect mesh: Class A2 performance up to 4 m/s (airflow coefficient 0.329)
With bird mesh: Class A2 performance up to 2.5 m/s (airflow coefficient 0.345)
These performance levels yield multiple benefits, from initial cost savings due to smaller units being capable of performing the same job as larger, worse performing units, to ongoing cost savings due to the reduced energy consumption of fans which can now be run at lower speeds with the same effect for example.
If you would like a hard copy brochure of the new louvre, or perhaps to see a physical sample, please do not hesitate to get in touch.
View further information on the new HPL80 weather louvre here.