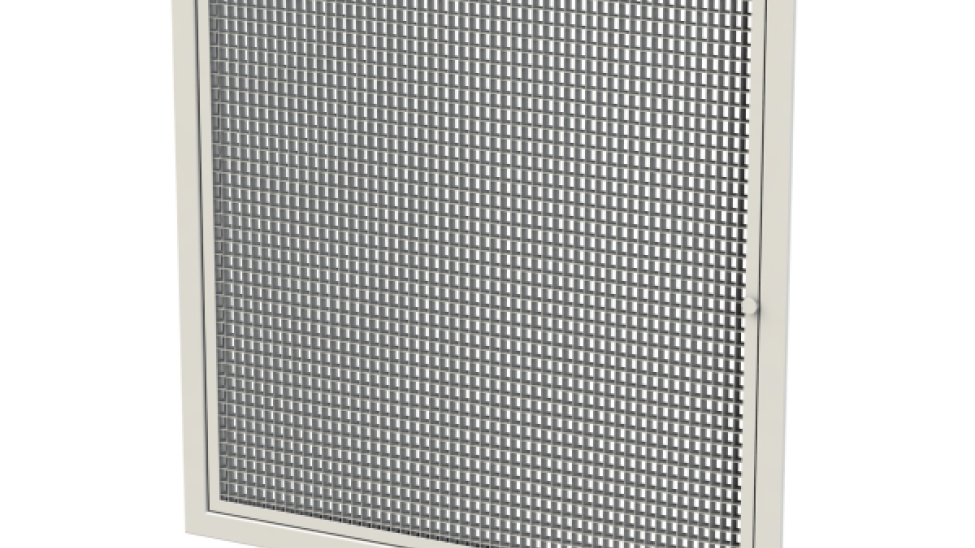 New stock egg crate grille
Posted on - 14th September 2017
In response to customer requests, we have added a new series of stock egg crate grille to our already extensive stock range.
Only available in 595mm x 595mm tile replacer size, the new Series ECG-HR has a core which is both hinged and removable using a knurled steel bolt, making cleaning and maintenance quick and simple.
This easily removable core gives full access to the fully removable G3 panel filter, which is available as an option.
We carry large numbers of Series ECG-HR grilles in stock, allowing us to supply even large jobs on a next day basis.
View further information on the new ECG-HR egg crate grille here.