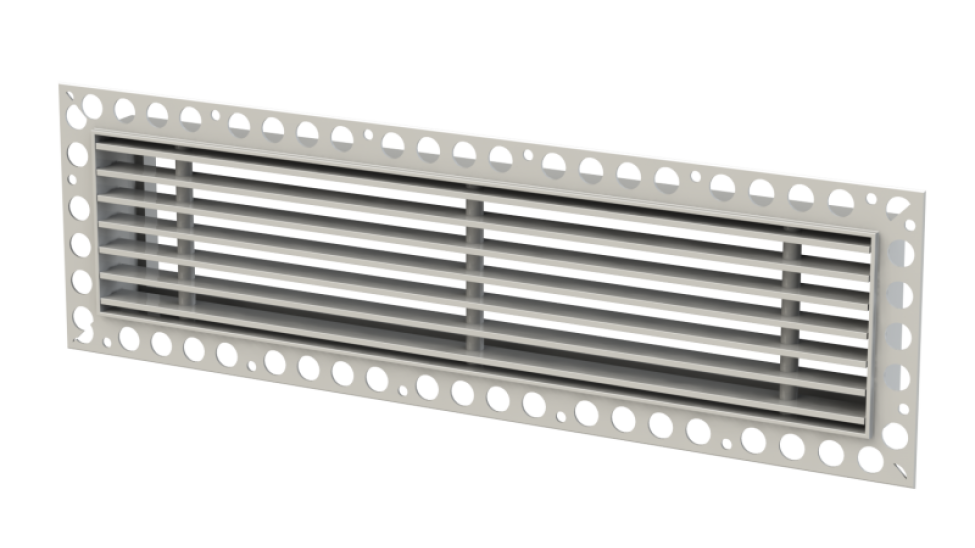 Plaster-in frame now available for linear grilles
Posted on - 22nd March 2019
In response to growing customer requests, we have recently introduced a new plaster-in frame for Series LG grilles and LCD diffusers.
Designed to provide a seamless appearance once installed, the new PLG frame has a thin 20mm flange with multiple holes punched out of the entire width/height. 5mm holes serve as fixing points for screwing the unit to plasterboard, with 12mm holes providing a large surface area for plaster to bind to plasterboard.
Details on the new frame are available in the LG and LCD brochures, or should you wish to see a physical sample please get in touch and request a visit from one of our representatives.