What is a fire damper?
According to EN 15650:2010, the European standard which governs fire dampers, a fire damper is 'a device to be used in conjunction with partitions to maintain fire compartments in heating, ventilating and air conditioning installations.'
Simply, they are devices that act to maintain the integrity of a fire compartment, during a fire, at locations where air ductwork penetrates through the partitions defining that compartment.
How does a fire damper work?
Fire dampers almost universally consist of:
A frame

One or more moveable blades

An actuation device, e.g. springs or specialised actuators

A thermal release mechanism
During normal operation the thermal release mechanism holds the actuation device (and therefore the blades) in an open position, thus allowing airflow through the duct to which the damper is fitted.
Contact Us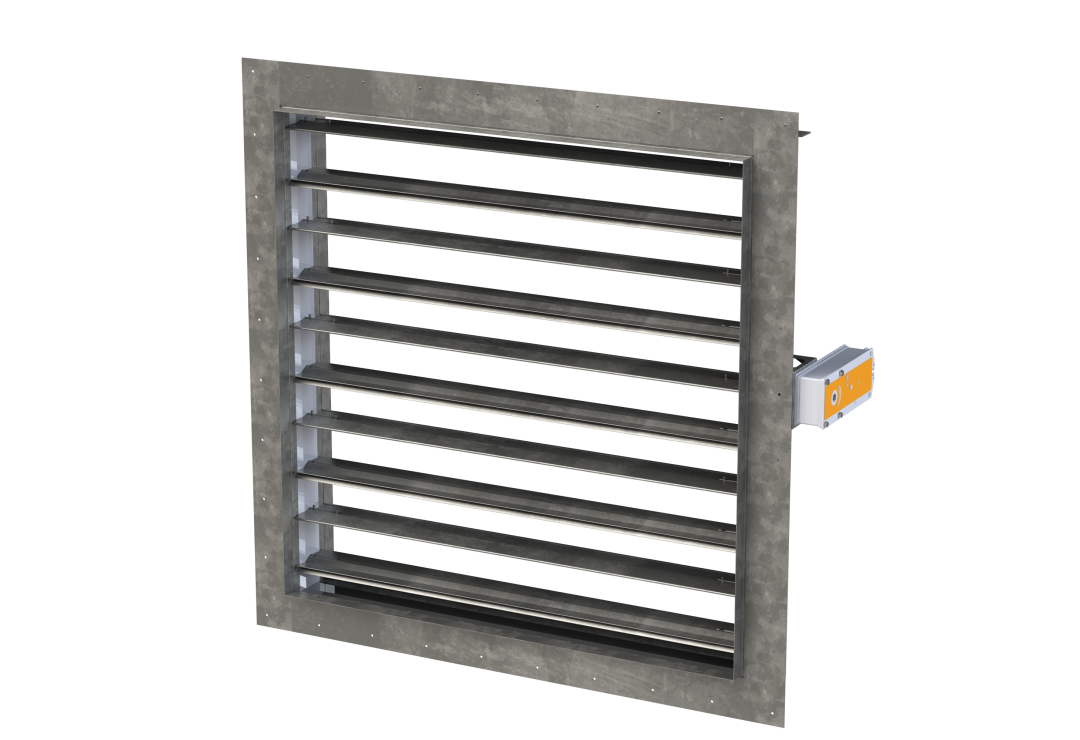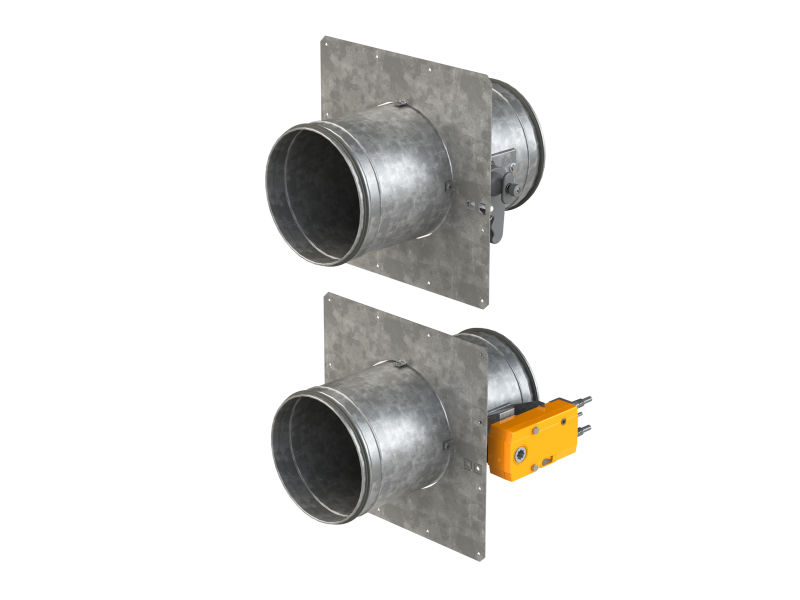 Upon experiencing a trigger condition, e.g. the temperature inside the duct exceeding the thermal release mechanism's rated temperature or loss of power to the actuator, the thermal release mechanism releases, permitting the actuation device to quickly move the blades to a closed position. At this stage, the duct is shut down, and the integrity of the fire compartment maintained.
What Standards are Relevant to Fire Dampers?
On the 1st of July 2013 in the UK, it became mandatory under the Construction Products Regulation that all fire dampers were to be CE marked to indicate compliance with the requirements set out in EN 15650:2010, which contains the basic performance requirements for fire dampers.
This document also makes reference to EN 1366-2 which defines the furnace testing associated with these products, and EN 13501-3, which provides details on their fire resistance classification.
These three documents together define almost everything relating to what a fire damper is, how it is tested and how to classify its performance in order to permit both meaningful comparisons between different models, and verification that any chosen model is suitable for the installation in which it is to be used.
Also of particular relevance are:
EN 15882-2 – Commonly referred to as EXAP, this standard defines how to treat any variations pertaining to the construction of a fire damper or its installation, in relation to how it was originally tested.

EN 1751 - Defines how to test the aerodynamic properties of fire dampers, specifically blade leakage, case leakage and resistance to airflow.

ISO 21925-1 (Annex C) – Describes the testing required for thermal release mechanisms.

EN 60068-2-52 – Environmental testing (salt spray).